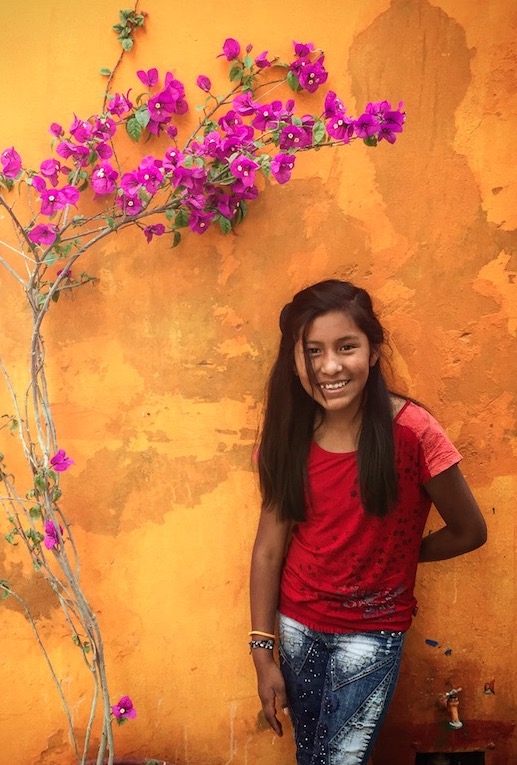 Residential Care
serving orphaned, abandoned and at-risk children
Our residential care home was the first and primary project at New Hope, which has now led to our more holistic approach to seeking family-based care solutions for children outside of parental care.
The home is set up for children to live in casitas, small groups of 6 to 8 kids with a tutora (house parent), to simulate a family living situation. Each casita has their own apartment where they do all their normal life activities – eat meals together, do homework, spend time together, watch movies, etc. We have large communal spaces for the kids to enjoy outdoor play, a library for quiet reading and studying, and an auditorium for special events.
We work closely with the judicial system in Arequipa, which oversees the case of every child who is found to be vulnerable in their home environment. Each child in our residential care program has an individual care plan focused on either:
Providing family strengthening services for parents in crisis who hope to regain custody of their kids
Conducting family tracing services to identify extended family members who are able to care for the kids if their parents are not able to
Pursuing adoption eligibility for children who have no options to return to family-based care
Establishing a long-term care plan for older children who aren't eligible for any of the family-based options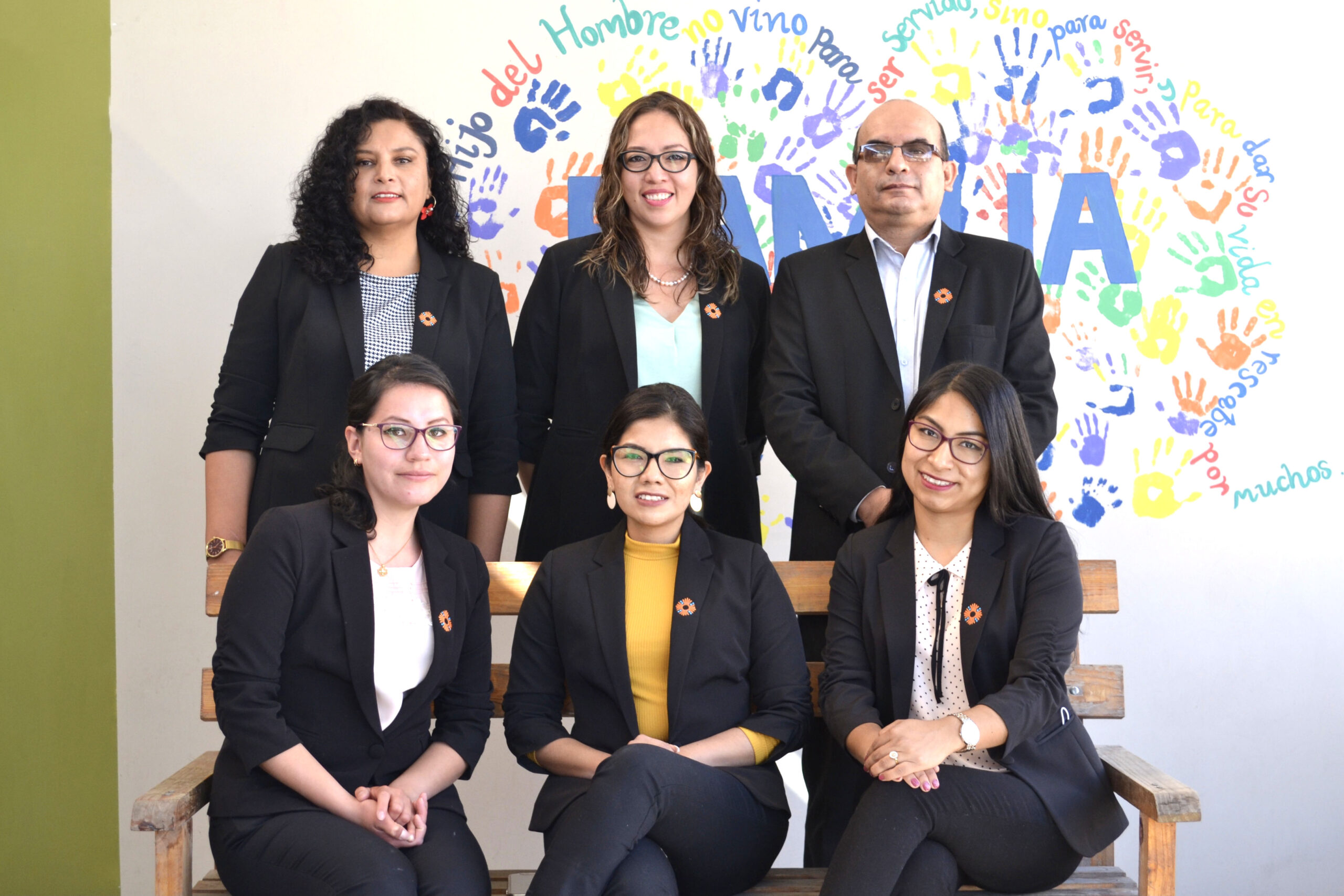 Foster Care Pilot Program
Integrating family-based care into the child welfare structure in Arequipa
Since 2019, New Hope has been working in partnership with several local organizations to see a family-based foster care program become a reality in Peru. Currently residential care is the only option for children outside of parental care while possibilities for support and reintegration are pursued. Foster care would provide a family-based care environment for children, which is consistently shown to lead to better outcomes than institutionalized care. 
The New Hope social services team has completed the Camino Casa Viva training program, which prepares organizations to identify, train and support potential foster families. 
We are working closely with churches, other institutions and political leaders to obtain the necessary approval from government officials to launch a foster care pilot program in Arequipa. We are pursuing foster care as an important family-based care option in the spectrum of care for children outside of their own families.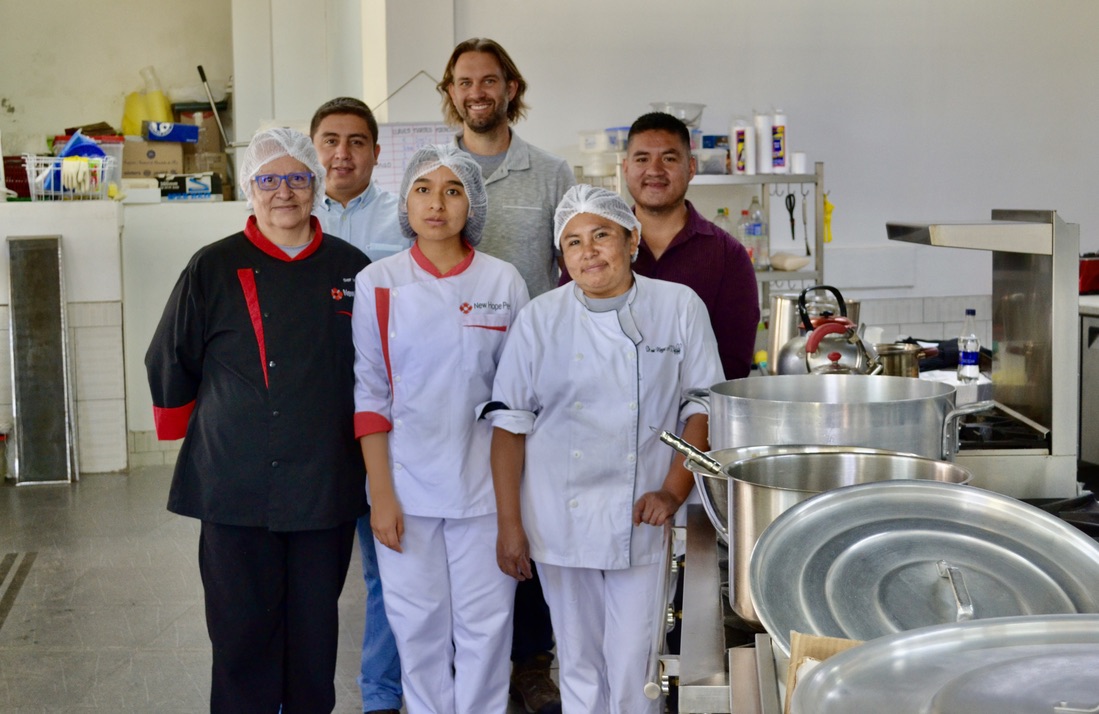 Deli Esperanza
GENERATING FUNDS BY PRODUCING MEALS FOR LOCAL BUSINESSES
Deli Esperanza is the exciting result of the hard work of several mission teams, a donation of commercial kitchen equipment from Migali Industries, and a dedicated team who launched this business endeavor in 2021.
Culturally in Peru it is common for an employer to provide lunch for their employees. In fact, local mining companies frequently offer work contracts that include the provision of all three daily meals. Deli Esperanza is now working with local businesses and several international mining companies to provide these meals for their contracted employees.
This new business project allows us to create additional jobs in our New Hope community and also generate a profit to help to fund the work we are doing with vulnerable children and families. We are so proud of the team that has worked so hard to launch Deli Esperanza, which is now up and running with professionalism and excellence!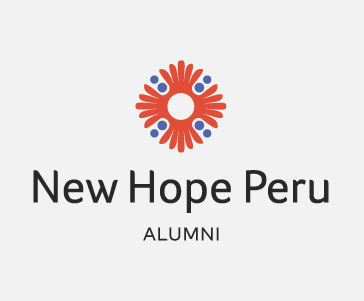 Alumni
Supporting kids beyond their time at New Hope
Unlike many orphan care programs, our support doesn't end when our kids turn 18. We offer continued support, opportunities and mentoring for young people to pursue vocational goals and establish independence.
Whether it's a college degree, studying at an institute, or building career skills through an apprenticeship or training program, we work with each child to help them set personal goals and support them to achieve it.
Beyond their time of vocational training, we provide ongoing support for our alumni as they establish their independence, build their own families, and encounter the joys and challenges of adult life. Our benevolence fund helps to meet significant, urgent needs for our alumni who do not have their own extended family to lean on in times of need.